Honoring Military Spouses With Challenge Coins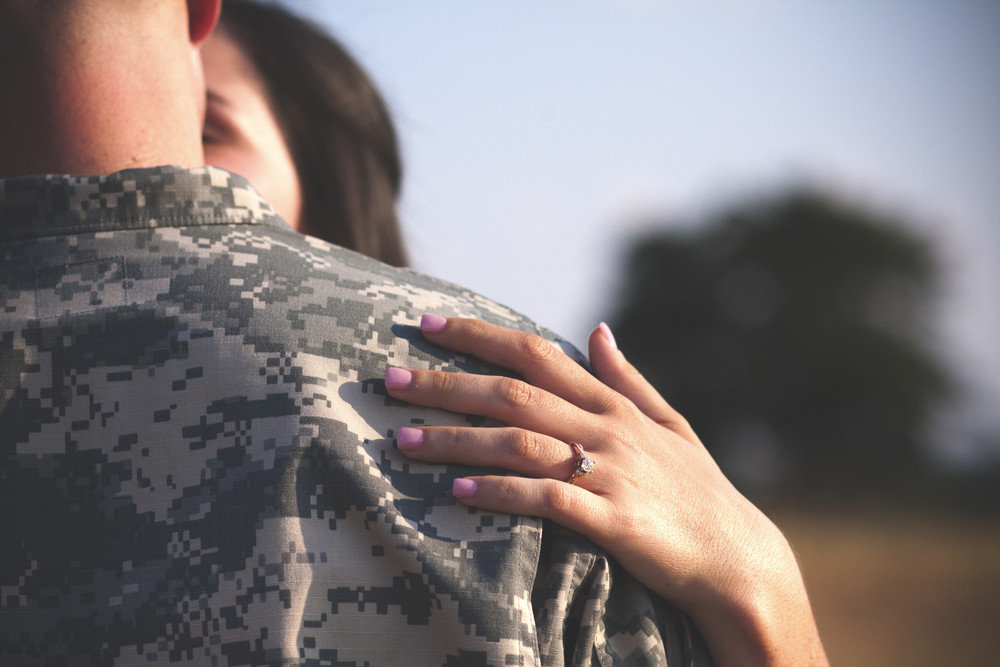 Military life is tough, not only on the service members but on their families as well. Spouses must cope with the anxiety of long deployments and the fear of a dreaded knock on their door at any time.
Nonmilitary husbands and wives deployed with their service member must cope with all the struggles of running a normal household plus the challenges of moving frequently, adapting to a new location and often putting their own careers on hold, at least temporarily.
Custom challenge coins similar to those given to military members are a new means of honoring military spouses and parents. It's a small token that can convey a lot of appreciation and gratitude.
The Basics of Military (Spouse) Life
Military life adds a whole new level of things to deal with for family members. Living on base, moving frequently, adhering to rules and regulations civilians don't even know about. Then add the stress of loved ones being deployed for long periods, often to war zones. It's not easy.
Parents must often serve as both Mom and Dad for extended periods. Children must uproot their lives, move across the country – or around the world – every two to three years. And if both parents are deployed, the children must stay with other family members if parents are deployed to a danger zone.
The Challenge Coin Tradition
Custom challenge coins have long been a staple of military life. They're a widely respected way to show membership in elite groups, and/or to reward outstanding performance.
The original challenge coins, depending on which legend one believes, date back to World War I, World War II or Vietnam. No matter when they began, challenge coins have been a treasured aspect of all five branches of the U.S. military for at least half a century. That's what makes them ideal as a way to recognize the contributions that military spouses make to their partners' service.
A military recognition event, held either on- or off-base, at which the coins are presented is an outstanding way to honor military spouses. Presentations from commanding officers help make the event memorable for spouses and service members alike.
Challenge Coin Design
It's not hard to design challenge coins for just about any purpose. A reputable coin provider will employ graphic artists who can help you craft the perfect coins that honor the dedication and sacrifice of military wives and husbands.
You don't have to have a finished design. If you just have an idea, the artists at any good company will work with you to design a great looking coin. They will help you determine the right coin size, shape, imprint style, color and options for your custom coins.
With modern production techniques, you're not limited to a specific coin shape. Custom designs are available in just about any shape imaginable. Coin sizes are also up to you. No matter whether you want a simple design suitable for a small coin or an intricate one with lots of detail, your provider should be able to accommodate your needs.
If you want to reproduce an existing coin design or modify it, a good coin supplier can handle it. Of course, creating an entirely new design should be no problem at all.
You can select from a range of metal colors, including polished brass, copper, black nickel, gold, black or silver. Antiqued styles add a classic look.
Add colors to your design for a bold, bright coin. A good supplier will include up to five colors in the price of your coins, with additional colors available for a slight extra fee.
Custom options add a personal touch to your coin designs. Cutouts and 3D designs add great visual distinction to your coins. Add texture with diamond-cut edges in wave, rope or cross-cut styles.
Pitch and Rudder – Your Dependable Coin Source
No matter what type of custom coins you choose to honor military spouses, you need a coin supplier you can depend on. Count on Pitch and Rudder for the finest in custom challenge coins.
We offer free artwork and design. You can be sure your design will look exactly the way you want it to before production begins. We offer free shipping to any continental U.S.A. address as well.
We are committed to providing only top quality coins to our customers. We hand-inspect each one before we ship it to you. We also back up what we promise with our 100% Satisfaction Guarantee. If you discover a defect in materials or workmanship of any custom coin you purchase from us, let us know. We'll replace it at no extra cost to you because we're dedicated to your total satisfaction with your order.
Making custom quality challenge coins and Military belt buckles are one of our specialties. If you're interested in getting a designing a custom buckle or Quality Challenge coin for your Division, Command, or Mess we've streamlined the process, click the get started link at the bottom of the page and someone from our design team will be with you within 48 hours to bring your vision to life. When your working with us, we want to be as transparent as possible if you're looking for shirts, you are going to be working with Chuck's and his Team, If you're working with metal you will be working with Grady's Team. If your interested in making something awesome in metal, so hot you need glove to put it on your belt check out Pitch and Rudders Custom Military Belt Buckles.