The Patch is Back
Embroidered patches, woven patches, and custom patches are a fun, creative way to add a dash of individuality to any piece of clothing. School uniforms, work clothes, casual outfits, and everything in between are fair game for patches.
But it's not just about clothing. Companies use custom patches of all kinds to emblazon their brand name and/or logo onto laptop cases, jackets, tee shirts, sweatshirts, award sashes, and more.
Patches are Easy to Apply and Look Great
For decades, travelers have even collected patches from places all over the world and added them to luggage and garments as a way to show where they've been. Patches are fast, eye-catching way to convey key information. That's one reason businesses large and small use embroidered patches and woven patches for promotional purposes and employee awards.
It's easy to add one or more patches to clothing or anything else because a quick burst of heat from an household iron does the trick. Some people prefer to sew patches onto garments, which also works well. Once on, patches stay put, don't fade and always add a touch of class and uniqueness to the item they adorn.
The Many Kinds of Patches
What's the difference between embroidered and woven types of patches? What are "merrowed edges" and die-cut patches? These are important terms that people should know about before buying patches for their clothing or personal items.
Embroidered
patches:
These types of patches are considered "old school" and typically have both raised text and raised designs. People who prefer a traditional, highly textured look tend to opt for this kind of patch.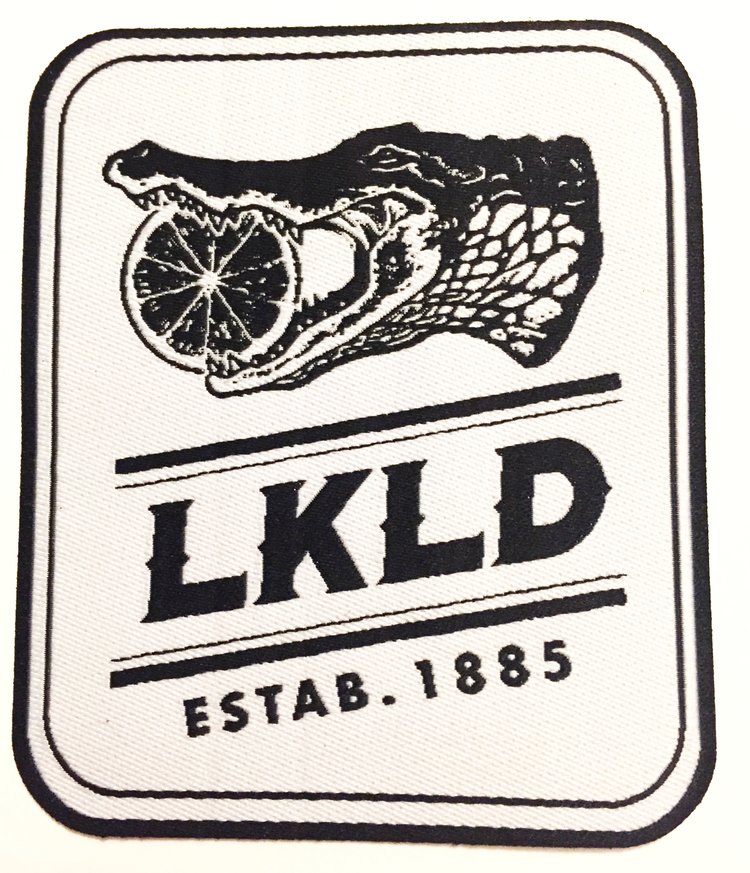 Woven patches:
Patches that are woven are thinner than embroidered ones, flat, and contain no raised designs or text. That's because lettering and design is actually woven right into the material rather than being on top of it (as is the case with embroidery).
Merrowed edges
Most patches produced since the 1960s have merrowed edges, which means the edge of the patch is completely covered with over-edge stitching. After cutting and embroidering a patch, the over-lock stitching is added to prevent the edges from fraying. A bit of history: The name "merrow" comes from the inventor of the "over-stitch" sewing machine in 1868, Joseph Millard Merrow, who at the age of 20 forever changed the world of sewing when he came up with a way to "seal off" the top of men's socks. Today, standard sewing machines are used, but the term "merrowed edge" survives.

Once NASA used a merrowed patch for its Gemini 8 mission crew patches in 1966, the merrowed version became the standard patch for corporate and specialty use. Since those days, the majority of patches have merrowed rather than cut edges that leave extra fabric outside the sewn perimeter of the patch.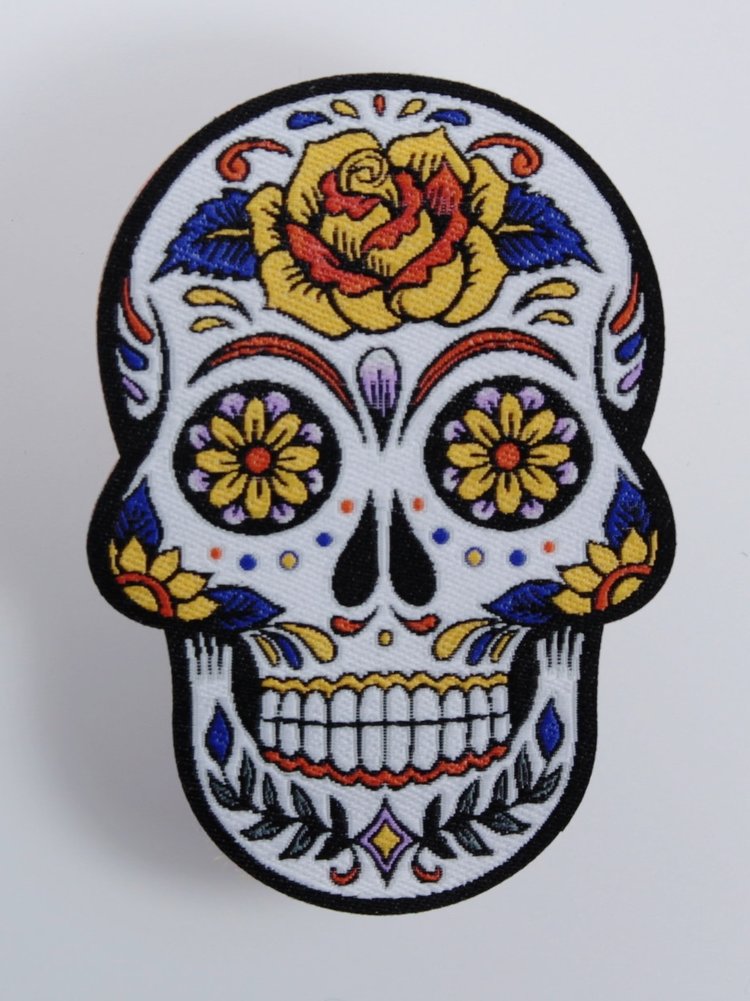 Die-cut patches:
Patches with no borders that are finely cut into a specific shape are die-cut. Die-cutting is routinely used on patches that have an odd, or non-standard shape, as with patches in the shape of an animal, a person's likeness, or a geometric representation. Standard shapes like circles , squared and rectangles typically have merrowed edges, while non-standard patches are die-cut.
Maybe you need a little more than standard?
Screen-print patches:
When there is a lot of detail on a patch, and neither embroidering nor weaving is a good option, patches can be done as screen prints.
Glow-in-the-dark patches:
For people who spend time outdoors after dark, like runners, bicyclists, members of walking clubs and even late-evening hikers, glow-in-the-dark patches are not only great looking but functional. When safety is a concern, a glowing patch delivers value and a completely unique look.

Versatility
Patches have always been popular with clubs and corporations because they carry a distinctive look and are versatile. It's easy to apply a patch to bags, garments, hats, luggage, and virtually anything a person wears or carries. Patches come in all colors and an infinite variety of custom designs, are the perfect showcase for a company logo, an award designation or a charitable cause. A quick glance at any Boy Scout's or police officer's uniform is a fast lesson in the many types of patches in use.

Ease of attachment is one reason patch enthusiasts love custom patches of all kinds. The two most common ways to apply a patch are heat and Velcro. A common iron activates the adhesive on the back of a patch and permanently affixes it in a matter of minutes. Velcro-back patches are also quite popular. There are several other ways to attach patches, like sewing, but heat-activated backing and Velcro are by far the most common methods.
Patches add style and individuality wherever they turn up. Whether woven or embroidered, a simple patch conveys a wealth of information in a very small space. That's why so many corporations use patches for brand visibility and identity. Individuals use patches to spruce up outfits and add a unique flair to any item. Patches are back, and they're here to stay!
Making custom quality challenge coins and Military belt buckles are one of our specialties. If you're interested in getting a designing a custom buckle or Quality Challenge coin for your Division, Command, or Mess we've streamlined the process, click the get started link at the bottom of the page and someone from our design team will be with you within 48 hours to bring your vision to life. When your working with us, we want to be as transparent as possible if you're looking for shirts, you are going to be working with Chuck's and his Team, If you're working with metal you will be working with Grady's Team. If your interested in making something awesome in metal, so hot you need glove to put it on your belt check out Pitch and Rudders Custom Military Belt Buckles.