How to Design  Military style Custom T-shirts
Designing a Custom T-shirt isn't as simple as some make it seem. A lot goes into them and some are extremely intricate, requiring hours or days of work. Before you sit down and start to bring your Custom T-shirt creation to life, you first have to understand what it is your working with, the tools you can use and also how the shirt will be made for the specific fabric you're going to use.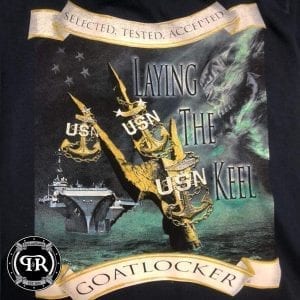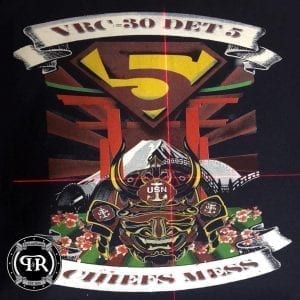 First step: How will your Military Custom Tshirts design be printed?
There are different ways for the transition from a computer design to be laid on fabric and knowing the differences is vital to how you will be successful with the look of your shirt and the price point you may be looking to get your shirts at.
The first way to have them made: Screenprinting.
This is best when you have a lot of shirts you would like to make, but keep in mind, the more colors you use the higher the price could be for your shirts. So, if screen printing is your route to make sure your colors stay within a manageable range. Usually, 4-6 colors would be best. Also, with screen printing, you can expect a good transition on to most types of clothing and is a good way to print on Dri-fit clothes.
Another way is Direct to Garment
If you want to do just a few shirts, intricate designs and place these designs on a cotton shirt the Direct to Garment might be the route for you. DTG is an awesome tool that uses a real printer to place ink anywhere within the capabilities of the printer. This is great if you use a lot of colors with your design. Some of the downfalls with DTG is the need to print on cotton. The more cotton in the shirt the better the ink is likely to hold. But, since the designs can be intricate and the printer does all the work, the ink can be expensive. This is why it's suggested to only do a few shirts this way or it won't be economically successful.
Second step: What Color are you looking to your Military Custom Tshirts printed on?
Now, hopefully you've got it all figured out which route you want to take with the kind of printing you want to do, start to think of the shirts color. I know we haven't even begun to talk about the design or the programs to use to bring it to life but seriously, if you aren't sure what color it's going to be printed on it may come around to bite you. The reason is, if you imagine, drawing a picture on a white sheet of paper what colors might you use? Black or a dark blue for an outline. Well, if you want your shirt to be black or dark blue, using those colors won't show and your outline will be worthless. Sometimes designers will make multiple designs because of this if they want to use multiple colors as a backdrop. So please, do yourself a favor and imagine what colors you want your shirt.
Third Step: Standard Military Custom T-shirts layout
So you've got your colors all figured out, time to start imagining where you want it to be placed. Most Military institutions love a small left pectoral piece and a large back piece to really set off the shirt. For the front, look to keep it simple but also something that speaks to your command, your mess or association. Usually ranks play out best or maybe even a command crest. Again, simple and to the point is key. When you're thinking about the backside, this is where you can really let loose. For everyone, it's going to be different but what's always suggested is to find something your command or association would like to showcase and let the imagination take hold. Giving freedom to your designer is essential but try to bring your designer a theme and concept that you would like to see and put them to work. Bringing something like that to life can be hard if there isn't a basic theme at a minimum for your designer to work with. Sending pictures or simple drawings is so helpful.
Communication with your Local Tshirts designer, or Online T-shits designer is very important.
Always, take your time and be thorough with your t-shirt designer. He or she is going to translate your wants and needs for your piece into reality. You have to be specific after you receive your design back. This is essential in getting exactly what you want out of every dollar you're about to spend. Look again at the colors you want it printed on and request each color that you want to be shown with your design so you can get a visual if you're going to be requesting more then 1 color shirt. Knit pick and please remove or add anything that you would think would make your design perfect and worth every penny. Think of it like a tattoo and how you would look at every centimeter of the tattoo design that was going to be placed for a lifetime on your body and be that picky.  Ask for design revisions, after all this is your command or unit t-shirt.  You're wearing it as a way of showing pride in where you're stationed, it should be perfect.
Quantity and Sizes make a huge difference in Price Points in Military Custom t-shirts
This is the point you have to begin thinking about how many shirts you would like to have printed. If you're a command then you will probably want somewhere from 100-1000 shirts made from the beginning, keeping in mind more than anything the price per shirt. The more shirts you buy, the lower the price per shirt is going to be. Especially if your decision is to screen print. This will be pivotal for you and your bottom line so get all the shirts you need from the beginning.
What size shirts will you need? The larger the shirt the more fabric it's going to take. So, expect your price to go up a little. The cost of fabric for a small shirt is definitely a lot less than a Triple extra large. Now, start to imagine the customers that will be purchasing your shirts so you can get the shirts they will actually want to buy and wear. If you're working with a command we suggest that you buy an abundance of Large and Extra Large size shirts. You may only need a few Smalls and Triple Extra Larges.
Tips for having a successful Military Custom t-shirt printed.
Get 15 more then you need. We always suggest getting just a few more then what you think you may need. This helps if your design is awesome and a few people are looking for a couple to purchase instead of just 1. This goes double for Command shirts and associations. Making that large purchase at the beginning and putting up a little more money could be extremely beneficial and bring your price down in the end.
Lastly, ask to see work that your designer has done in the past? We here at Pitch and Rudder stand by the work that we've done for multiple Squadrons and Ships across the U.S. Navy. We don't double down on designs either. Once we've made your specific design it's yours forever and will never be used for another command or association. That's important and hard to find from apparel designers but it's something we pride ourselves on and hold to the highest standard for each one of our designs. Trust us today with yours and watch how we take your Command, Association or Mess T-shirt to a whole new level.  If you need help looking for inspiration for a design, check out our Pinterest account, we currently have nearly 300k visitors a month looking at art and humor.  Pitch and Rudder Pinterest.
Making custom quality challenge coins and Military belt buckles are one of our specialties. If you're interested in getting a designing a custom buckle or Quality Challenge coin for your Division, Command, or Mess we've streamlined the process, click the get started link at the bottom of the page and someone from our design team will be with you within 48 hours to bring your vision to life.  When your working with us, we want to be as transparent as possible if you're looking for shirts, you are going to be working with Chuck's and his Team, If you're working with metal you will be working with Grady's Team.
ABOUT THE AUTHOR, Charles Mund, Lead Apparel Designer For  PITCH AND RUDDER LLC
Chuck is a 14-year, Chief Petty Officer in the United States Navy Currently stationed on board the USS Nimitz.  With 3 years' experience designing, manufacturing and marketing custom T-shirts under his belt, it's easy to see how his experience could help others hone their craft.