Challenge coins, once only give by the military, are now designed for other government agencies and for the private sector. The main use of these attractive medallions is for identification and awards. Also called honor coins, they boost morale in an organization when they are given to individuals or teams who have shown outstanding effort in their field.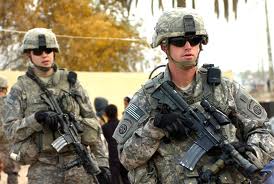 Custom challenge coins are made for police and fire departments as well as emergency rescue units to honor the people who risk their lives in the line of duty. Military coins have much more meaning than merely an award. To the person who receives it, or to the family of a soldier killed in action, they represent a symbol of the ultimate sacrifice.
There are certain characteristics that challenge coins should have. First of all, it needs to have the name of the group, unit or company that is awarding the coin. The graphic or design should be attractive and, if possible, inspiring. The style, symbolism and theme should be unique. The color should be suitable for the purpose of the coin. Other considerations are whether a mascot, logo or motto should also be on the coin.
Custom challenge coins also represent strong ties between scout troops, school and college associations, religious groups as well as groups that join together to save the environment, beautify a city or promote literacy.
Challenge coins may be worn around the neck, but are generally not turned into paperweights or coffee mug decorations. Traditionally, they should always be kept with the recipient as a coin and shown to anyone who asks to see it. They can be kept in a pocket or purse but not left on a desk or dresser at home. Members of a group who carry challenge coins can challenge another member to show their coin.
Whether challenge coins are given for extraordinary military service or for recognition of a job beyond the expectations of leaders in the private sector, they represent a specific action or time in the recipient's life. They are cherished as a representation of acknowledgment from superiors as well as proof of belonging to a distinguished group
Making custom quality challenge coins and Military belt buckles are one of our specialties. If you're interested in getting a designing a custom buckle or Quality Challenge coin for your Division, Command, or Mess we've streamlined the process, click the get started link at the bottom of the page and someone from our design team will be with you within 48 hours to bring your vision to life. When your working with us, we want to be as transparent as possible if you're looking for shirts, you are going to be working with Chuck's and his Team, If you're working with metal you will be working with Grady's Team. If your interested in making something awesome in metal, so hot you need glove to put it on your belt check out Pitch and Rudders Custom Military Belt Buckles.