So you want to Design a Challenge Coin?
Challenge coins are meant to mean something to the person that's handing them out and to the person that is receiving them.  At Pitch and Rudder, we are dedicated to fostering that emotional connection.  So when your designing a challenge coin, that's where it starts.  What is it supposed to mean when you palm someone YOUR Challenge coin?  Your Challenge coin could be for your Unit, Division or company but the bottom line is that its being designed by you.   You're designing a challenging coin, so you get to decide what that feeling should be.  Now lets not get you spooled up on having to actually draw up the design, we have a team here to make your vision a reality.  You give us the concept, what your trying to convey with the coin and our team of experts will design a challenge coin that meets all of your hearts needs!
Designing a challenge coin, the Art.
Once we have the general meaning of your coin laid out, now its time to fine tune what your challenge coin design should look like.  First and foremost, this is YOUR challenge coin, so stay away from all the clipart and flash.  That's not a custom challenge coin, that's a standard challenge coin and with your coin, your going to want something special from the start.  Pick a company that has actual graphic designers not just photo-shop wizards.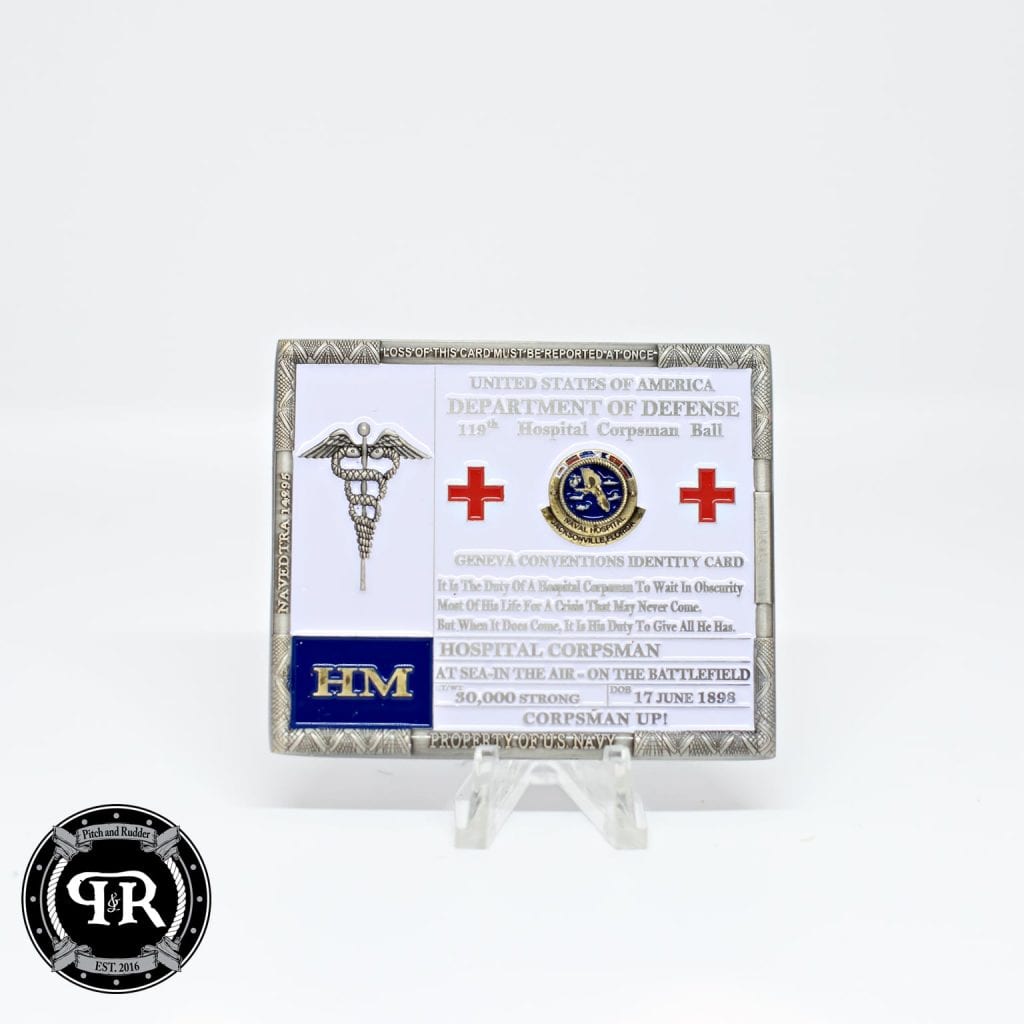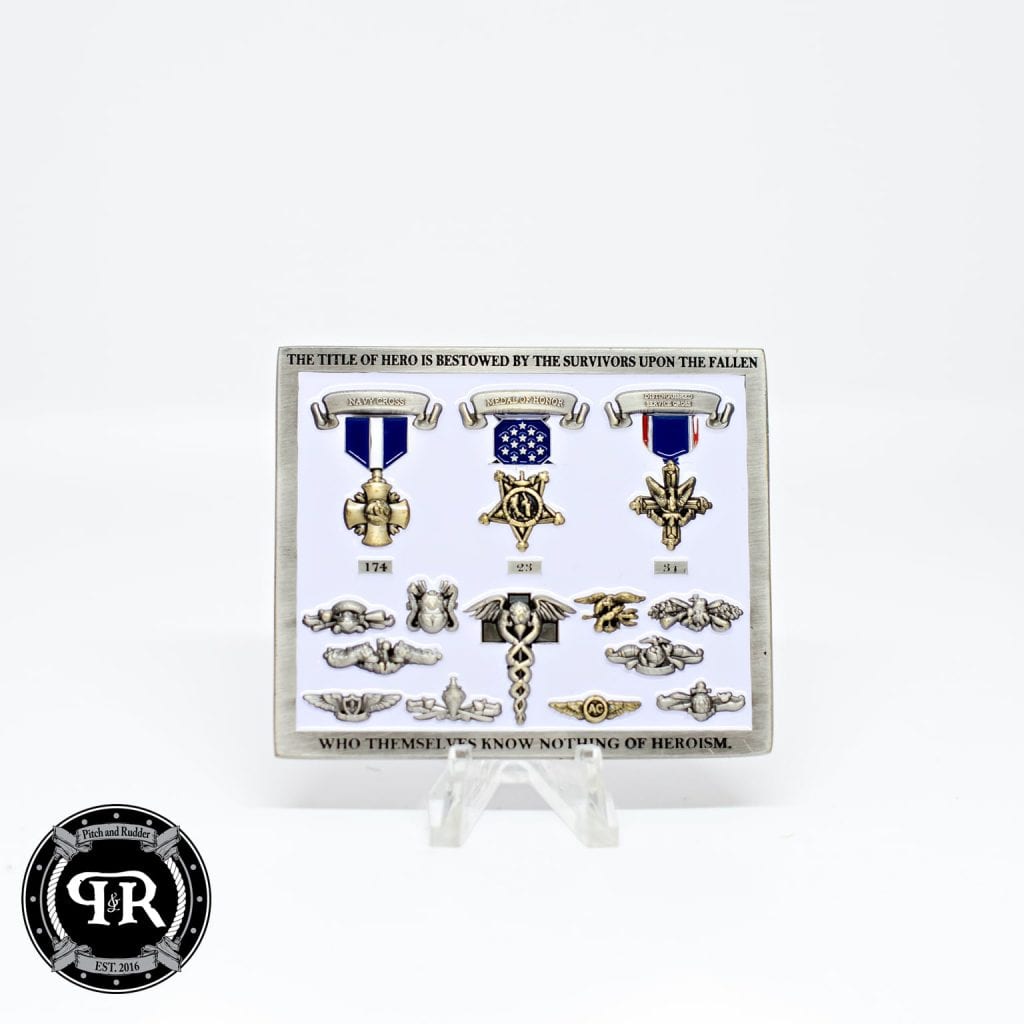 How to Design a Challenge Coin Tips and Tricks
Now that we have the basics completed, lets take a look at the bigger picture items, are you wanting your coin to be more traditional or big and bold?  A mixture of both?  Pay attention to the size of fonts and the type of font used.  Script font is hard to read no matter what size it is and should be avoided unless it can be used rather large to highlight something special.
3D or 2D?  We just covered this topic in an earlier post, using a mixture of both elements can really capture the message that you're looking for.
Size?  How big are you looking to make your challenge coin?  The average challenge coins size is 1.75 inches; however, that size is increasing every year.  Are you looking to make something that you can palm someone and that they can carry or are you looking to make something that they need to leave on their desk?  Deciding this direction early is a must when designing a challenge coin because everything else hangs in the balance.
Color?  There are many different ways to add a touch of color to your challenge coins you can use  standard color, lucent color or 3D color.  Furthermore, you can also change the entire hue of your coin by changing the metal plating.  For instance, if your looking to design a challenge coin with a rich wood background, plating the coin silver first is a mistake.  It causes the wool grain to be dark and somewhat dirty in color; whereas, if you plate the coin in a gold metal first the lucent brown paint will make your challenge coin design look more warm and real.
So, what happens to those that don't know all these tips or tricks when they set out to design a challenge coin, be it their first or 15th coin in production.  Well when they are working with Pitch and Rudder; nothing, our design team works fluidly with you, not only assisting you in designing your coin, but also in educating you in why we recommend doing this a certain way.
When designing a challenge coin, experience counts!
In our community if you're not pressing the boundaries your being left behind.  It was that way when our team was in the Military why would we change our behavior when we started a company?   Pitch and Rudder is constantly pushing the envelope in designing challenging coins and we can take our experience to help give your vision to life.
Are you looking at designing a coin with a bottle opener attached or cut out?  Don't worry we have designed both.
Are you looking at designing a coin with a golf ball marker?  Well how big would you like them?  We've made markers shaped as bombs, Command Master Chief Pins, circles and oh this one time we made a 3d Coffee cup.
What about puzzle coins?  Oh we did those as well, do you want it with magnets or no magnets?  Dragons or no Dragons?
The point is, if you can think it, we can help you implement it into your design.  We are here to help, because as much as we enjoy designing challenge coins, we collect them even more!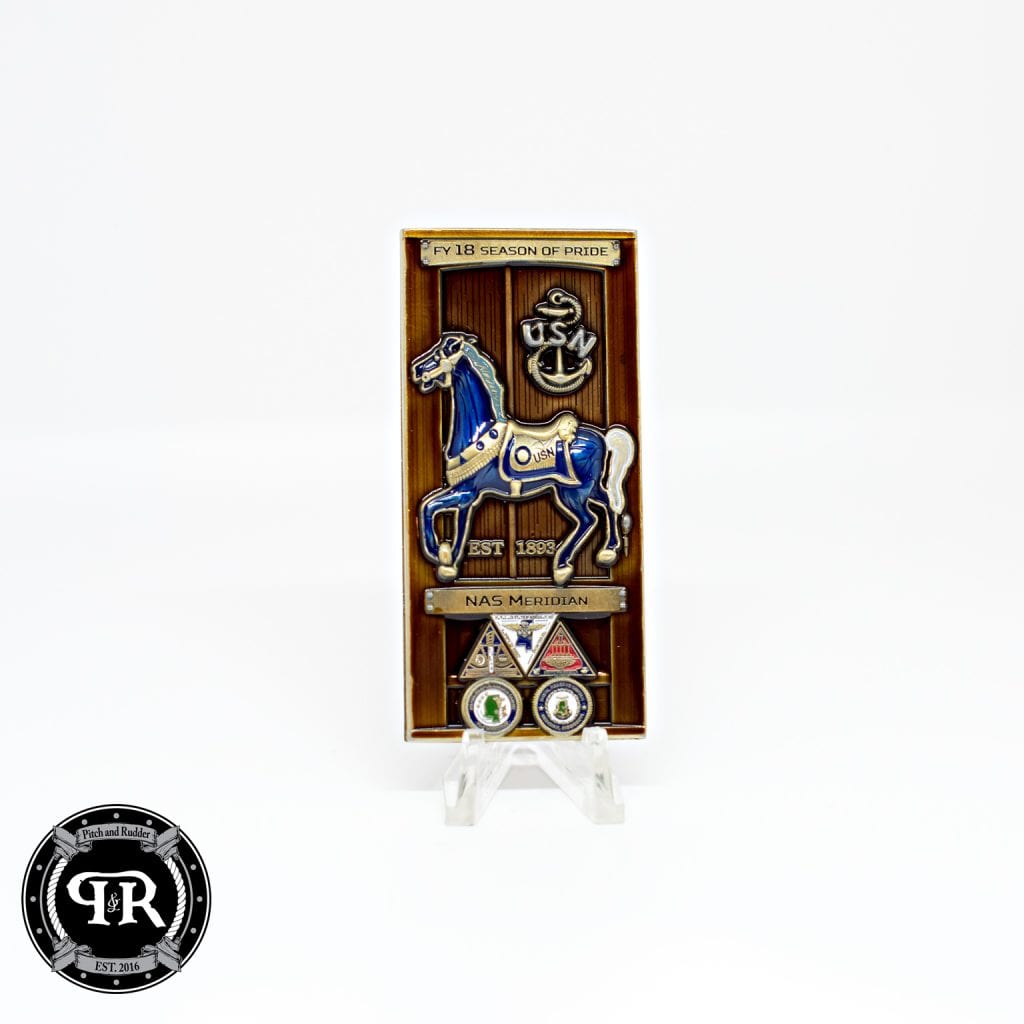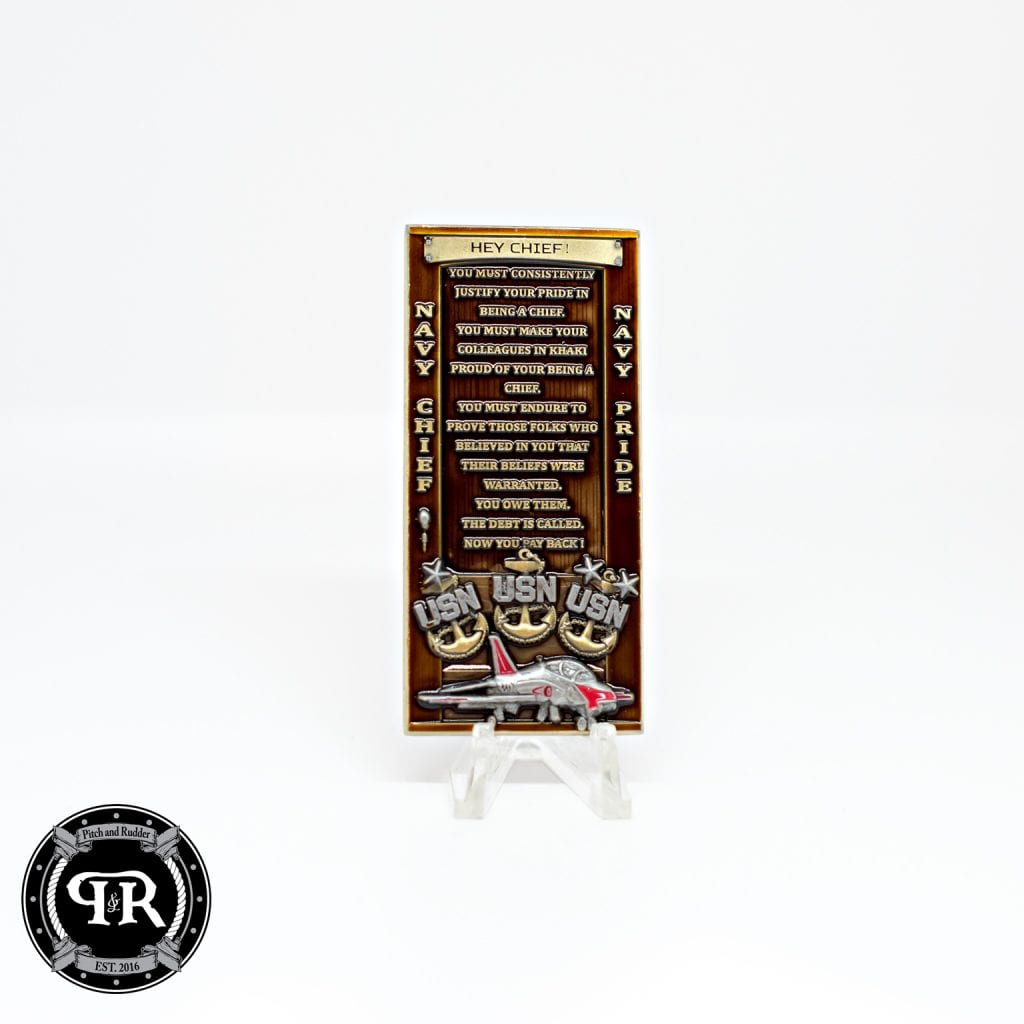 Making custom quality challenge coins and Military belt buckles are one of our specialties. If you're interested in getting a designing a custom buckle or Quality Challenge coin for your Division, Command, or Mess we've streamlined the process, click the get started link at the bottom of the page and someone from our design team will be with you within 48 hours to bring your vision to life.  When your working with us, we want to be as transparent as possible if you're looking for shirts, you are going to be working with Chuck's and his Team, If you're working with metal you will be working with Grady's Team.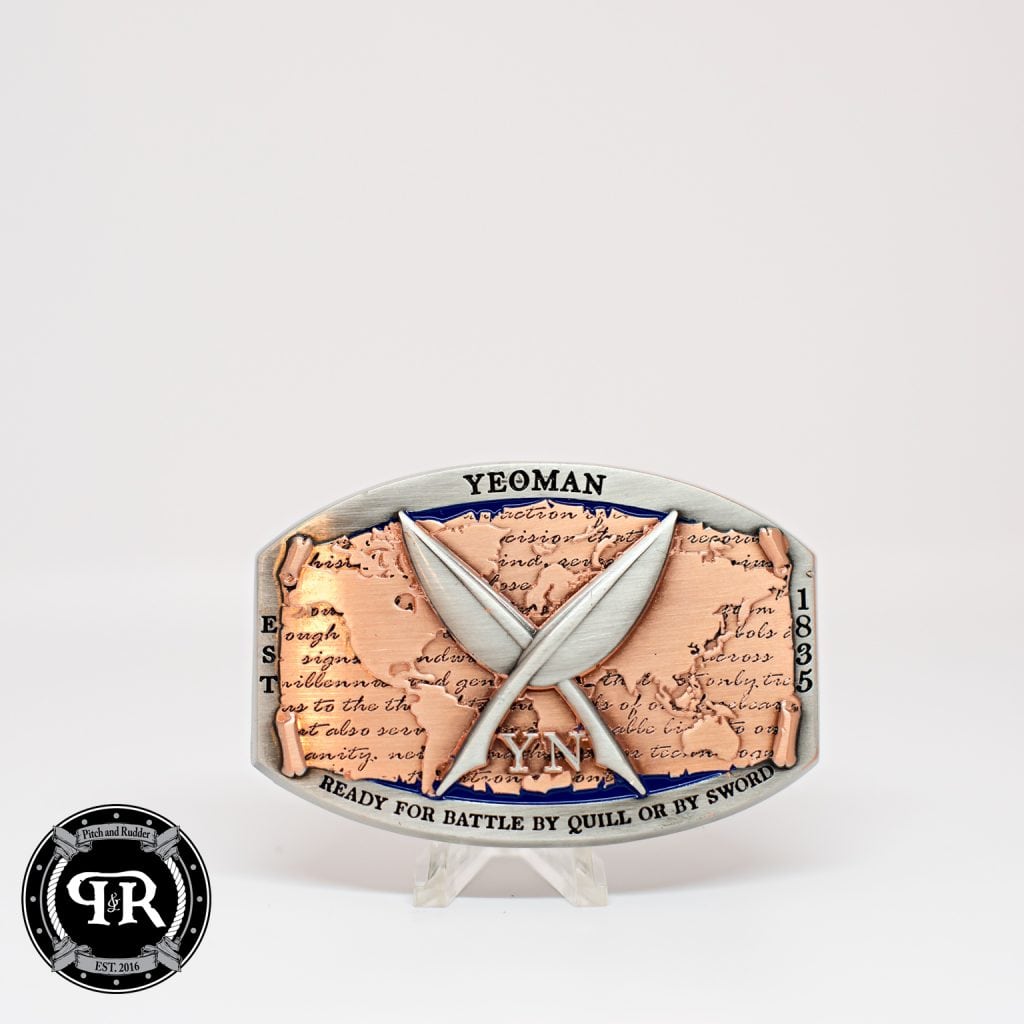 About the Author, Terry Maynard, CEO and Principle Owner of Pitch and Rudder LLC
Terry is a 22-year Veteran of the United States Navy, a Retired Senior Chief and a loving husband with four children.  With 5 years' experience designing, manufacturing and marketing challenge coins under his belt, it's easy to see how his experience could help other hone their craft.