Now we all know that Coffee is the life blood of the American service member and with all the Veteran owned Coffee companies coming onto the scene its sometimes easy to get lost in the sauce, that's why we are offering free samples of coffee on every purchase that comes through the site!  We are so sure that once you get our micro-roast in your
coffee cup, you wont want to put anything else in it!  While we may not be currently known for rocking Navy Coffee, since Custom Challenge Coins and Military belt buckles have been our bread and butter, but one opportunity to change your mind and you'll be hooked for life!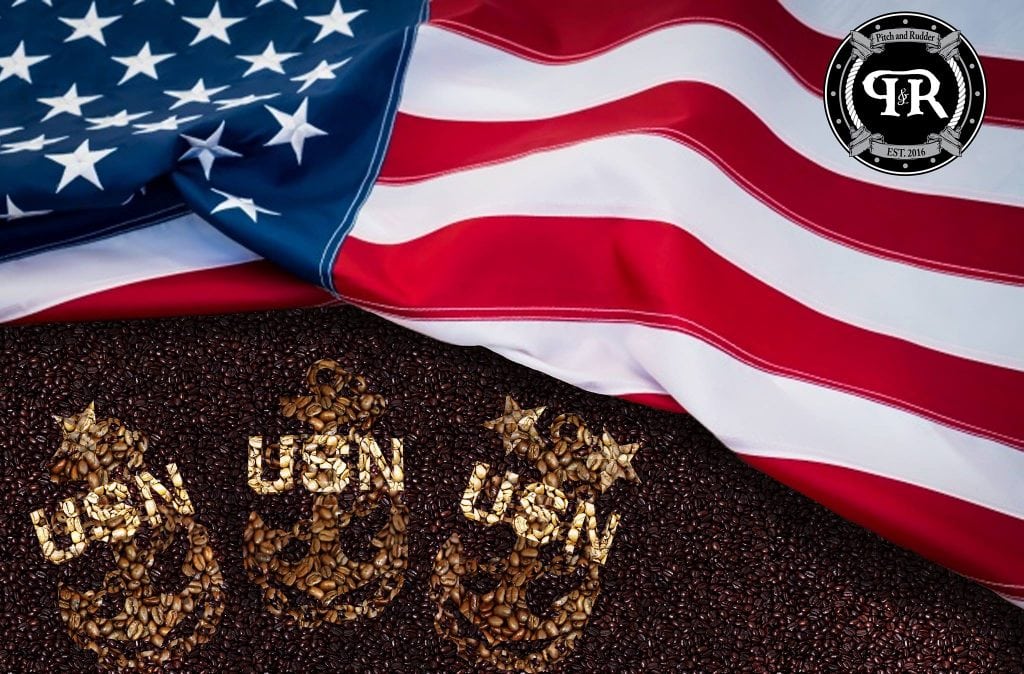 In celebration of our new Coffee line, we want to give out some free Coffee…  Well actually a lot of free Coffee. Starting tonight and running through the month of March, we are offering four ways to enter to win a bag of Coffee a month for a year!
The First is easy, if you buy a bag of Coffee you will be automatically entered for a chance to win.
The Second is Liking our Facebook page at: Pitch and Rudder and  sharing the Contest post.
The Third is since we have kicked  off our Instagram account, give us a follow at: Pitch and Rudder
and like our contest post! and the final way to enter is……….
Because its against the law to require you to purchase our coffee as your only source of entry, you can also enter by sending a postcard to:
Pitch and Rudder
4344 Philips Hwy
Jacksonville, FL 32207
Only one mail entry per person allowed and only vaild if not entered in one of the above methods.
[ecwid_product id="100796515″ display="picture title price options addtobag" version="2″ show_border="1″ show_price_on_button="1″ center_align="0″] [ecwid_product id="100796495″ display="picture title price options addtobag" version="2″ show_border="1″ show_price_on_button="1″ center_align="0″] [ecwid_product id="100796526″ display="picture title price options addtobag" version="2″ show_border="1″ show_price_on_button="1″ center_align="0″] [ecwid_product id="100796545″ display="picture title price options addtobag" version="2″ show_border="1″ show_price_on_button="1″ center_align="0″]
---