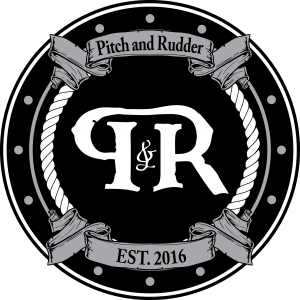 Welcome to Pitch and Rudder, a Challenge Coin Design Company centered around you- Our Customer! From personal coins to command coins, we're here to help you along the way. Our design team can help tailor your dreams into an impressive work of art.
Pitch and Rudder was officially founded in 2016.  Pitch and Rudder has grown to become a leader in Coin design and manufacturing; as well as, the #1 retailer of semi-custom Navy Rated belt buckles in the world. In 2017 we partnered with a Fulfillment center and never looked back! As we've expanded our reach, our skills and our presence the one thing that we have kept constant is our commitment to Customer Service.
Amazing Products
We strive to produce amazing products for our customers. We have worked with military organizations and civilian companies around the world to make great memorabilia and collector based products. Quality is never an issue, Nor is lack of design scope! We push the envelop at every turn setting the standard for cutting edge design in our industry.
Great Customer Support
What ever project you are working on, its important to us. Our team of professionals will contact you in less than 24 hours to start to collaborate with you and learn best how we can assist you. We have also worked with customers who are currently deployed in challenging areas of the world and we have been able to meet our customers important deadlines and demands.